Meet Our Clinician-Intern
Katie Hosick
I am the person in your life that will ask you the right questions so that you may gain a deeper understanding of who you are, how you got here, and where you want to be. I know that it has taken you some time to get to this place, seeking help is not easy. You are brave. You are taking responsibility for your future, and you should be proud. I believe that therapy is collaborative. I believe that our therapeutic relationship is important, the respect that we have for each other is important, and our connection is important. I believe in a space of non-judgment, and a space for deep healing and growth.
As a Marriage & Family intern, I specialize in helping people navigate relationships in their life. Relationships are vast, they do not have to be romantic to endure pain and suffering. We are all a part of a relational system, bigger than ourselves, which is deeply influential. I will integrate concepts of Emotionally Focused Therapy (EFT) and Narrative Therapy, and will also be focusing my postgraduate training on how these models can help improve relationship dynamics.
I am just like YOU. I understand the great pain a relationship can cause, and I understand how one can also grow from these experiences. I have engulfed myself for years in education, self reflection, physical and emotional health, and a deeper connection to my truest self. I am the person who has struggled. Struggled with happiness, security, relationships, confidence, trust, and connection. I am the person who will sit with you in your suffering. I am the person who is equally sowing her own weeds. I am empathetic and understanding, yet logical and straightforward. I am genuinely curious. I sincerely invite you to trust the process of healing, and I would be honored to sit beside you on your journey.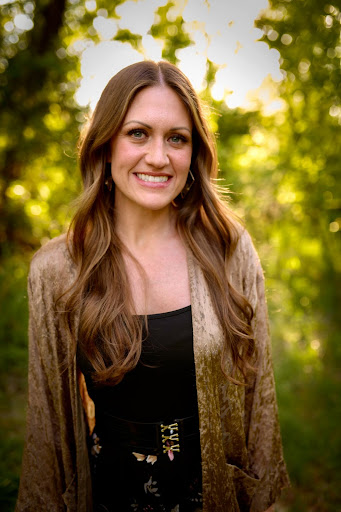 Meet Our Clinician-Intern
Laurie McMillan
As a Mental Health Counselor Intern, I come from a background of holistic nursing, writing therapy, and specializing in helping clients adapt to change, transition, and finding a way through suffering. I am deeply influenced by the creative spirit by which one imagines new possibilities, as well as counseling models such as: Internal Family Systems, Narrative Therapy, Relational, and Existential theories. I embrace a focus on personal growth in relationship and with the self and offer counseling to individuals, couples and groups.
My focus is on helping clients express, hear, and value their uniqueness and hopes with tools such as journaling and therapeutic writing. I combine this with learning adaptive coping skills and aid clients in exploring a new awareness to consider what is possible rather than focusing on limiting beliefs. In each session, I support an integration of difficult experiences and challenges to find the keys to growth and healing. I tune-in to your individual needs by deep listening and authentic nonjudgment to find pathways for healing for you. I believe every human has a story and a meaning-making core that requires respectful care and a safe space to explore the way forward.
Experiencing personal loss and growing through my own challenges has given me a grounded sense of practical steps in the change process. Through meaningful change, I hope to help you find the openness to possibility of joy that manifests as we notice and cultivate what you truly care about in your life.